ISO Pros of Colorado Provides a Variety of Different Standards

IQC the ISO Pros of Colorado can help you with a range of ISO certifications and services. To know about our services and certifications we can help you with, read the Additional ISO Certifications We Offer in Colorado (CO).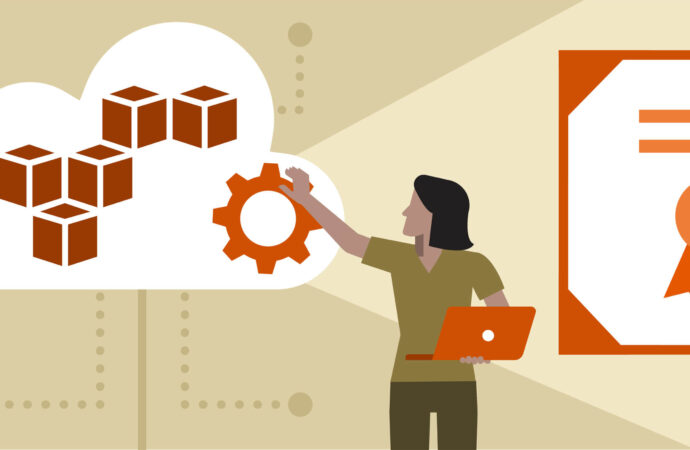 Additional ISO Certifications & Services We Offer in Colorado (CO)
Aerospace AS9101: This procedure involves the checklist of all the clauses present in AS9100. The procedure is considered as a part of the audit system for attaining certification. A score list is provided, which helps in quantitative analysis of the aviation industry's quality management system (QMS).
Aerospace AS9102: The first article inspection (FAI) details are included in the AS9102 certification. We will guide you throughout the implementation process. Your firm will be able to make its presence felt in front of potential clients when certifications like these are established.
Anti-Bribery ISO 37001: this certification helps you install a series of measures that can be implemented to protect your system from bribery and prevent any such activity in the future by any colleague or competitors.
Asset Management ISO 55001: the standard is meant to ensure that the value of your assets increases. Assets are an essential part of any firm. Thus, it is necessary to maintain their value. We can aid you in getting certified to ISO 55001 in a simplified manner.
Automotive Core Tools (APQP, AQP, PPAP, FMEA, SPC, MSA, R & R&M): these tools are basic elements necessary for any automotive sector industry's growth and success. Once implemented, they offer great initiatives to improve different processes of the supply and manufacturing unit.
Body Armor BA 9000: for the construction of arms for the federal, state, and legislative bodies, BA9000 certification holds immense details that must be followed. We at IQC the ISO Pros of Colorado can guide your firm in each and every step. 
Counterfeits AS6081: this certification is developed to put various controls on purchasing products in the aerospace industry. This is so because it prevents you from purchasing fraudulent electronic products. Your firm will be able to guarantee the customer that every part is original.
Energy ISO 50001 and SEP: An energy management system helps organizations manage energy usage in different processes. New energy-saving technologies are implemented by ISO 50001. This reduces the cost spent on extra energy usage. We will set Proper targets to meet the requirements. This will bring many benefits which are hard to resist. 
Ethical Sourcing SQFI: these standards present in SQFI are applicable for food industries. They are applicable for all the steps of the food chain industry. It is known that the consumer is never at the sight of production and transportation the edible stuff.
So, maintaining certain standards becomes necessary to gain client trust. This helps build a brand name for your firm. 
Facility Management ISO 41001: this standard is an organizational function that integrates people and processes. Your firm will be able to improve the quality of life of the people and thereby ensure the productivity of the business and related processes.
Food Safety Modernization Act FDA FSMA: this standard is made to transform the nation's food safety system for the prevention of foodborne illness rather than controlling if there's a disease outbreak. 
Food Safety ISO 22000: it is a management standard for maintaining the quality of the food. It sets out the basic procedures an organization must set up to demonstrate its control in food safety and maintain people's health.
Forestry SFI ATFS (Sustainable Forestry): This is third-party forest certification. This is based on a market-based approach to recognize sustainable forest management. Your firm will be highly benefitted by purchasing the forest products that are labeled and allowed for industrial use. 
Gluten-Free Certification (GFC): this is designed so that the population unable to digest gluten is provided a totally gluten-free diet and safe for consumption. So the organization involved in manufacture should ensure that the customer can trust and use your product without second thoughts. This will greatly increase the sale of your product.
International Traffic in Arms Regulations, ITAR: this is a United States regulatory regime to control the export of defense and military-related technologies to other nations. This step is done as a security measure for the nation, and every firm producing arms must regulate it.
Laboratory Accreditation ISO 17025: this is a globally accepted standard for quality management. This is the only standard that works for the laboratories. The certification will help your firm to manage the quality and safety of the area they are working. Your lab will maintain a healthy environment and ensure that it is free from contamination of any sort. 
Packaging ISO 15378: if your firm is in the medical field and produces medical devices, this certification ensures that the packaging s up to the mark and secures the product.
Responsible Care RC14001: this is a global level initiative. This certification is a must for the chemical industries all over the world. The demands of the standard involve that the overall safety, health, and quality of the product are considered. The American chemistry council (ACC) has made it mandatory for all chemical organizations to get certified to RC 140001.
Supply Chain ISO 28000: for maintaining a healthy relationship with the suppliers, get certified to ISO 28000 and attain all the benefits that come along.
Telecommunications TL 9000: this certification is highly effective and designed for the communication industry. This is basically a quality management system (QMS) for the entire supply chain ranging from manufacturer to product delivery in the telecommunication industry.
Audit Management Systems ISO 19011: This standard contains a combined audit approach when there are two or more companies of opposite backgrounds are audited together. This enhances the output of the audits. 
Some additional services offered by IQC The ISO Pros of Colorado
Outsourced Internal Auditing: IQC The ISO Pros has conducted outsourced internal audits for numerous firms. It is mostly observed that organizations lack the resources and information about conducting internal audits. You will make the right choice by choosing us for your audits.
Virtual Internal Audits: IQC The ISO Pros of Colorado has conducted many virtual audits for firms. These audits save a lot of time and effort. They are carried on the web, and the need to document the audit details on pen and paper also reduces.
Second Party Audit: these audits are beneficial for the customer and firm. These audits conducted by us will help guide the client to choose the organization they want to work with as well the firms can gear up and prepare themselves according to the needs of the clients.
Supplier Audits: Evaluation of the product sold by your supplier is essential. These audits will help your firm to get to know more about the products. You will be able to recognize whether the product is working as expected or not.
Supplier Evaluation: the competition is high in all fields. The numbers of suppliers providing the desired are also increasing. If you want to choose among the list of suppliers, these audits conducted by our employees will assist you in making an informed choice depending on the needs of your firm and business. 
 Compliance Audits: this audit is a mandatory audit that helps the government ensure that the certification requirements are regarded in all the different departments of the firm. It is seen that there is no negligence and carelessness by the managing firm.
Pre-assessment Audits: these audits are conducted before the final audits. It helps to analyze whether the errors initially observed are settled. Thus, it helps to ensure whether any factor is still present to prevent your firm from attaining the certification. 
Documentation Audit/Desk Audit: these audits will give you more information about the number of employees working in each department and the relevant information about them.
Contact IQC the ISO Pros of Colorado
Our professionals have helped hundreds of companies in getting certified. And we can help you too. Also, our services are available at affordable prices. So, reach out now!
IQC The ISO Pros of Colorado can help you implement, train on, consult, and have your company and/or organization certified on the following ISO Certifications:
If you want to enjoy the above-listed benefits, contact IQC the ISO Pros of Colorado, now. Our services are accessible in all of the below-mentioned cities: